Zcash (ZEC)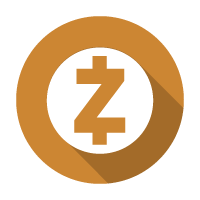 The Anonymous Digital Currency
---
Zcash made headlines in May 2018 when it became the third digital currency to be featured on fiat-to-crypto digital currency exchange Gemini.
But this isn't the only reason that Zcash should stand out to investors. The digital currency has quite a few interesting traits. This includes its anonymous nature, which grants users privacy on the web.
Over the course of this Coin Index feature, we take a look at Zcash's background, team, and function.
This is to help investors to understand the long-term potential of the digital currency and how it compares to other anonymous digital currencies on the market, mainly Monero and Dash...
The History of Zcash
Zcash was developed in 2016. It was based on the Zerocash system, which was developed from the Zerocoin protocol.
The founder and CEO of Zcash is Zooko Wilcox-O'Hearn. Other notable members include the team's leading cryptographer Matthew Green and Roger Ver, who was one of Zcash's famous first investors...
How Does Zcash Work?
When it comes to structure, Zcash isn't too different from many of the other digital currencies on the market. Like Bitcoin and Litecoin, Zcash exists on a blockchain. But unlike Bitcoin, transactions recorded on the Zcash blockchain aren't available to the public.
With Zcash, users are able to use an optional privacy feature. This feature can not only conceal the sender, but it can also hide the recipient and the exact amount of money being moved.
Beyond this, transactions also have the ability to be transparent.
This essentially means the transactions are like those on the Bitcoin blockchain, but they remain shielded by zero-knowledge proof (zk-SNARKs). This means that all Zcash coins are in one of two pools: the transparent pool or the shielded pool. As of the most recent update, only 4% of all Zcash tokens are in the shielded pool...
How Is Zcash different From Monero or Dash?
Zcash is often associated with Monero and Dash because all three have the ability to offer users anonymity.
Monero grants anonymity through a cryptographic method called ring signatures. You can read more about them in our Monero spotlight.
But Dash grants users anonymity through Darksend, which mixes coins. You can read our Dash spotlight here.
Meanwhile, Zcash relies on the encryption method zk-SNARKs to make transactions untraceable. Zk-SNARKs prevent double spending and allow Zcash's network to remain encrypted.
If you'd like to learn more about Zcash, you can visit the company's website here.
And if you'd like to read the Zcash white paper, click here.
Where to Buy Zcash
Zcash is available on a wide range of exchanges, including Binance, Bitfinex, and Bithumb.
The Token Authority, Copyright © 2019, Angel Publishing LLC. All rights reserved. 111 Market Place #720 Baltimore, MD 21202. For customer service, call (877) 303-4529. The content of this site may not be redistributed without the express written consent of Angel Publishing. Individual editorials, articles and essays appearing on this site may be republished, but only with full attribution of both the author and The Token Authority as well as a link to www.thetokenauthority.com.
Your privacy is important to us. We will never rent or sell your e-mail or personal information. Please read our Privacy Policy.
No statement or expression of opinion, or any other matter herein, directly or indirectly, is an offer or the solicitation of an offer to buy or sell the securities or financial instruments mentioned. While we believe the sources of information to be reliable, we in no way represent or guarantee the accuracy of the statements made herein. The Token Authority does not provide individual investment counseling, act as an investment advisor, or individually advocate the purchase or sale of any security or investment.
Subscribers should not view this publication as offering personalized legal or investment counseling. Investments recommended in this publication should be made only after consulting with your investment advisor and only after reviewing the prospectus or financial statements of the company in question. All Investments in Stocks, Options, Bonds, ETFs and Futures may carry a significant risk of loss.