SmartCash (SMART)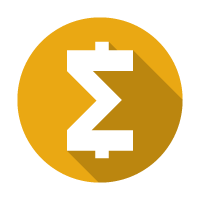 A Community-Focused Digital Currency
---
For many digital currency novices, SmartCash (SMART) might be a little hard to wrap their heads around. In essence, the SmartCash team is trying to make a blockchain that's focused on the community. This blockchain relies on input from the community in order to grow.
SmartCash's basic function is digital money. That means it falls under the same category as Bitcoin, Dash, Litecoin, and Monero — all of which are intended to operate as currencies. Currently, the team is working to expand the sway that SmartCash has with the world.
This expansion includes focusing on introducing new mobile wallets and exchanges.
SmartCash is aiming to be more anonymous than Bitcoin, enabling merchants and users to process anonymous transactions with BIP47.
Many digital currencies, including Bitcoin and Ethereum, operate through a mining validation method that only rewards the miners. Through this model, other players are often neglected, despite them playing roles in the overall network.
In the SmartCash community, 70% of each block reward transaction is grouped into blocks and is used to fund SmartHive community proposals and Hive Teams.
Hive Teams are the teams that maintain the SmartHive network. They consist of individuals from a wide range of fields who assist with things involving development, testing, social media, writing, and outreach.
Of the 30% of the block reward that's left, miners get 5%, SmartRewards get (15%), and SmartNodes get (10%).
SmartNodes are the servers that operate SmartCash wallets. These servers also make major network actions like InstaPay.
SmartRewards are a tool used to encourage long-term holds of the SmartCash digital currency. If an individual has over 1,000 SmartCash units in their wallet, they will receive a payment reward every 30 days. This is good incentive for investors who want to play the dividend game in digital currency.
This is a unique model within the digital currency space and provides incentive for long-term growth.
If you'd like to learn more about SmartCash, you can visit its website here.
How to Buy SmartCash
SmartCash can be purchased on CryptoBridge, HitBTC, and Coin Exchange.
The Token Authority, Copyright © 2019, Angel Publishing LLC. All rights reserved. 111 Market Place #720 Baltimore, MD 21202. For customer service, call (877) 303-4529. The content of this site may not be redistributed without the express written consent of Angel Publishing. Individual editorials, articles and essays appearing on this site may be republished, but only with full attribution of both the author and The Token Authority as well as a link to www.thetokenauthority.com.
Your privacy is important to us. We will never rent or sell your e-mail or personal information. Please read our Privacy Policy.
No statement or expression of opinion, or any other matter herein, directly or indirectly, is an offer or the solicitation of an offer to buy or sell the securities or financial instruments mentioned. While we believe the sources of information to be reliable, we in no way represent or guarantee the accuracy of the statements made herein. The Token Authority does not provide individual investment counseling, act as an investment advisor, or individually advocate the purchase or sale of any security or investment.
Subscribers should not view this publication as offering personalized legal or investment counseling. Investments recommended in this publication should be made only after consulting with your investment advisor and only after reviewing the prospectus or financial statements of the company in question. All Investments in Stocks, Options, Bonds, ETFs and Futures may carry a significant risk of loss.