Bytecoin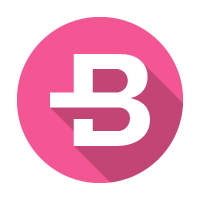 An Anonymous Digital Currency
What exactly is Bytecoin?
This is a good question. And it's one that a lot of investors are asking as Bytecoin is continuing to gain momentum. Recently, the token climbed to being one of the top tokens on CoinMarketCap.
We put this feature together to help you to understand more about Bytecoin, its protocol, and how it's different from other digital currencies on the market...
Bytecoin Basics
Despite its sudden surge in popularity, Bytecoin has actually been around for quite some time. The digital currency was initially introduced on July 4, 2012.
Since its launch, many changes have been made to the protocol, including the incorporation of multivalued transactions. By the time 2015 rolled around, Bytecoin had undergone ever more development. As of today, it's been forked over 25 times.
In 2015, the Bytecoin road map was introduced.
This road map includes improvements like payment gateways that are capable of sending thousands of transactions at the same time, blockchain-based assets, a blockchain-based aliases system, and smart contracts with embedded Turing-complete language.
So, how does it work?
How Does Bytecoin Function?
Bytecoin is an open-source software that uses the proof-of-work (PoW) method to validate transactions.
Bytecoin's network is unique because it uses the CryptoNight algorithm, which provides anonymity for users. Users of the system can also use something called plausible deniability because the protocol allows for passive mixing. With that considered, it's no surprise that Bytecoin is advertised as a completely anonymous digital currency.
Through the use of Bytecoin and the Bytecoin network, users can make unlimited instant payments from anywhere in the world. But every payment does require confirmation. On this note, Bytecoin lags behind some of its peers because it has a confirmation time of two minutes.
Like with Bitcoin's network, hacking the Bytecoin network would be incredibly hard. And that's what gives security to its users. The creators behind Bytecoin have said hacking it would require a vast amount of computing power that would be incredibly expensive, which is what makes the system so secure.
The Bytecoin team states that "it's absolutely impossible to obtain information about your financial transactions and the balance of your wallet" from the Bytecoin network.
If you'd like to learn more about Bytecoin, you can do so through its website.
And you can read the Bytecoin white paper here.
How to Buy Bytecoin
Bytecoin can be bought on a wide range of exchanges, including Poloniex, Binance, and HitBTC.
The Token Authority, Copyright © 2019, Angel Publishing LLC. All rights reserved. 111 Market Place #720 Baltimore, MD 21202. For customer service, call (877) 303-4529. The content of this site may not be redistributed without the express written consent of Angel Publishing. Individual editorials, articles and essays appearing on this site may be republished, but only with full attribution of both the author and The Token Authority as well as a link to www.thetokenauthority.com.
Your privacy is important to us. We will never rent or sell your e-mail or personal information. Please read our Privacy Policy.
No statement or expression of opinion, or any other matter herein, directly or indirectly, is an offer or the solicitation of an offer to buy or sell the securities or financial instruments mentioned. While we believe the sources of information to be reliable, we in no way represent or guarantee the accuracy of the statements made herein. The Token Authority does not provide individual investment counseling, act as an investment advisor, or individually advocate the purchase or sale of any security or investment.
Subscribers should not view this publication as offering personalized legal or investment counseling. Investments recommended in this publication should be made only after consulting with your investment advisor and only after reviewing the prospectus or financial statements of the company in question. All Investments in Stocks, Options, Bonds, ETFs and Futures may carry a significant risk of loss.