Bytecoin (BCN)

Written by Alexandra Perry
Posted May 8, 2018
---
Bytecoin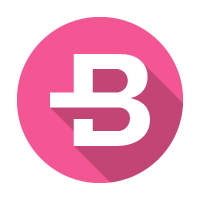 An Anonymous Digital Currency
What exactly is Bytecoin?
This is a good question. And it's one that a lot of investors are asking as Bytecoin is continuing to gain momentum. Recently, the token climbed to being one of the top tokens on CoinMarketCap.
We put this feature together to help you to understand more about Bytecoin, its protocol, and how it's different from other digital currencies on the market...
Bytecoin Basics
Despite its sudden surge in popularity, Bytecoin has actually been around for quite some time. The digital currency was initially introduced on July 4, 2012.
Since its launch, many changes have been made to the protocol, including the incorporation of multivalued transactions. By the time 2015 rolled around, Bytecoin had undergone ever more development. As of today, it's been forked over 25 times.
In 2015, the Bytecoin road map was introduced.
This road map includes improvements like payment gateways that are capable of sending thousands of transactions at the same time, blockchain-based assets, a blockchain-based aliases system, and smart contracts with embedded Turing-complete language.
So, how does it work?
How Does Bytecoin Function?
Bytecoin is an open-source software that uses the proof-of-work (PoW) method to validate transactions.
Bytecoin's network is unique because it uses the CryptoNight algorithm, which provides anonymity for users. Users of the system can also use something called plausible deniability because the protocol allows for passive mixing. With that considered, it's no surprise that Bytecoin is advertised as a completely anonymous digital currency.
Through the use of Bytecoin and the Bytecoin network, users can make unlimited instant payments from anywhere in the world. But every payment does require confirmation. On this note, Bytecoin lags behind some of its peers because it has a confirmation time of two minutes.
Like with Bitcoin's network, hacking the Bytecoin network would be incredibly hard. And that's what gives security to its users. The creators behind Bytecoin have said hacking it would require a vast amount of computing power that would be incredibly expensive, which is what makes the system so secure.
The Bytecoin team states that "it's absolutely impossible to obtain information about your financial transactions and the balance of your wallet" from the Bytecoin network.
If you'd like to learn more about Bytecoin, you can do so through its website.
And you can read the Bytecoin white paper here.
How to Buy Bytecoin
Bytecoin can be bought on a wide range of exchanges, including Poloniex, Binance, and HitBTC.
For Digital Currency, 2017 Was a Landmark Year…
The price of Bitcoin, the world's first digital asset, soared. And that turned many first-time investors into millionaires within a matter of months. Beyond Bitcoin, other digital assets also gained national attention and the support of massive corporations like Intel, Microsoft, and IBM.
But today, investors are looking at a different digital currency landscape…
A whole new wave of valuable blockchain companies is giving investors a second chance at Bitcoin-level profits.
At Token Authority, our goal is to provide investors with the actionable research and news that they'll need to profit from this groundbreaking market. Sign up below to receive our free e-letter and a report detailing the top three digital currencies that you should be keeping an eye on in 2018.
Sign up to receive your free report. After signing up, you'll begin receiving the The Token Authority e-letter.
Learn about
The Token Authority
and our
Privacy Policy