Dive Deeper Into Coinbase's Potential New Tokens
Written by Token Authority Research Team
Posted July 22, 2018 at 8:00PM
---
On July 13th, Coinbase announced that it was considering adding five new tokens to its trading platform.
This is exciting news for supporters of those tokens. It's also exciting news for the broader digital currency community.
Why?
Well, as the world's leading digital currency software wallet and exchange, Coinbase tends to set the trend for the rest of the digital currency community.
It also provides the tokens on its platform with a lot of exposure, since many of the investors never venture beyond Coinbase.
It's this exposure that allows new tokens on Coinbase to increase in value fairly dramatically.
Just take a look at the past year and you'll see what I mean.
When Litecoin came onto Coinbase in May 2017, it increased in value over 100%.
Other tokens that have come onto the exchange have seen similar dramatic price increases.
With a history like that, it's no surprise that investors are flocking to the tokens mentioned in Coinbase's latest update.
In fact, after Coinbase's announcement, each of the tokens mentioned saw its value increase significantly.
That said, there are more to these tokens than just hype.
Each of the tokens in Coinbase's announcement is unique and has the potential to provide a valuable tool to our global economy.
And that is what we're going to talk about today.
Today we're going to take a deeper look into some of the tokens mentioned in Coinbase's update: Basic Attention Token (BAT), Cardano (ADA), Stellar (XLM), and Zcash (ZEC).
So let's get started.
Basic Attention Token
Basic Attention Token (BAT) is an open-source decentralized platform that was developed on Ethereum.
The BAT token was launched by Brave Software. It was created by Brendan Eich, the creator of the JavaScript programming language and cofounder of Mozilla and Firefox.
All of that alone gives BAT token a fairly impressive history. But what is it exactly that these tokens do?
BAT targets the issue of online marketing by trying to create a fair and equal advertising environment through the use of a peer-to-peer token.
BAT tokens can be used by publishers, advertisers, and users. And the utility of the token is based on user attention. That simply means the token can be used to gauge how long a user is engaged with an ad.
And this creates a fairer and more effective advertising system for everyone. The goal of this system is to keep user data private and still ensure that users receive ads relevant to them.
And a tool like this is badly needed.
Today, the marketing space is riddled with fraud and inefficiency. Advertisers often don't know what they are paying for, and users receive ads that are not relevant to them. This storm of inefficiency often means lost revenue and wasted time for both parties.
BAT tokens can be used with the Brave browser, which is a fast, privacy-focused browser with the ability to block trackers and malvertisements. The Brave browser also contains a ledger system that gauges user attention to reward good content.
Cardano
For starters, there is no way to talk about the Cardano blockchain without first talking about its digital currency, ADA.
ADA is a digital currency like Bitcoin and Litecoin that can also be exchanged peer to peer. Now, ADA is unique because the Cardano network utilized blockchain and cryptography to make its digital currency competitive.
That said, there is a lot more to Cardano than just ADA. The Cardano blockchain is capable of operating a wide range of applications, including financial applications that can be utilized by individuals, organizations, and governments.
How is the Cardano network different from other blockchains? Cardano is constructed in layers, which the developers behind the project say makes the platform more flexible and allows for easy maintenance.
The first of these layers is a payment or transaction settlement platform. After that layer, another layer will be added. This layer will possess the ability to execute smart contracts.
Smart contracts are digital agreements with limitless potential in the financial space. You can learn more about smart contracts in the blockchain segment of our Token Authority resource page.
Like Ethereum, the Cardano network is supposed to be able to run decentralized applications (DApps).
The Cardano team emphasizes providing scaling solutions early on in the game, so the network won't face some of the scaling issues that have thwarted other major crypto networks, like Ethereum and Bitcoin.
Stellar
Stellar is a platform designed to connect people, banks, and other financial institutions.
The platform was founded by Jed McCaleb, who was also the founder of Ripple and of Mt. Gox, the world's first Bitcoin exchange.
On the Stellar network, people have the ability to send money across borders quickly. Better yet, these cross-border payments can be done for a fraction of the cost of previous cross-border payments. That alone is groundbreaking.
And that isn't where the benefits of the network end.
For businesses to integrate Stellar into their systems, there is no cost. At the end of the day, the Stellar community says its goal is to connect individuals with low-cost financial tools and use those tools to fight poverty.
In the past year, Stellar has had some major success. At this point, the company has more than 30 institutional clients, including IBM, who is working with Stellar to bring better banking to the world.
The token associated with the Stellar network is Stellar Lumens.
Stellar Lumens can be used within the network to ferry funds hence reducing costs.
Zcash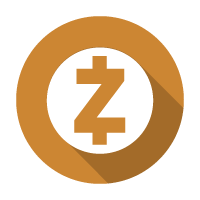 If you've been paying attention to our digital currency coverage, then you've more than likely already heard a bit about Zcash.
Gemini announced back in May that it would be adding Zcash to its trading platform. Zcash is one of the digital currency market's anonymous digital currencies, and it seems to have captured the attention of investors and digital currency exchanges around the globe.
Zcash was developed in 2016 and was founded by Zooko Wilcox-O'Hearn.
But how is Zcash different from other digital currencies?
Well, at least when it comes to basic structure, Zcash isn't all that different from many other digital currencies on the market.
That said, transactions made on the Zcash blockchain are not available to the public. Zcash users can use an optional privacy feature.
This feature can not only conceal the sender but also hide the recipient and the exact amount of money being moved.
This means Zcash could be a valuable tool for those who do need to keep transactions a secret.
If you want to learn more about specific digital currencies, make sure to check out our Token Authority Coin Index.
We built the Coin Index for our Token Authority readers, and it features a wide range of digital currencies. You can find the Coin Index on our main website or by clicking here.